Smart Wallet
Regular price
$79.00
Sale price
$197.50
Overview
This is the World's most powerful smart wallet with 4 smart functions: 
  • Built-in Powerbank (from 2,000 to 5,000 mAh)
  • Distance Alarm 
  • Global GPS Tracking
  • Thief Detection Camera. 
With all the tech inside, is slim and lightweight made from premium quality materials.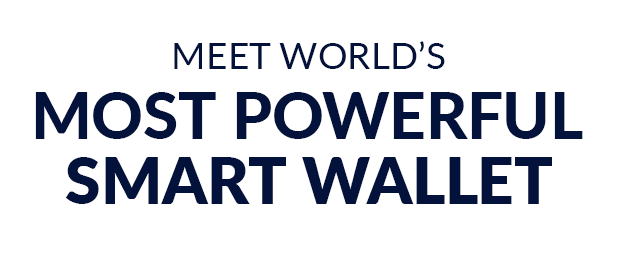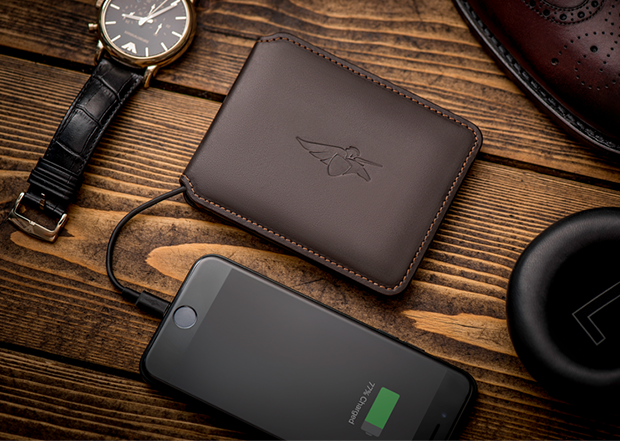 A revolutionary wallet made by award winning designers and engineers. Volterman has a built-in Powerbank, Distance Alarm System, Worldwide GPS Tracking, Thief Detection Camera.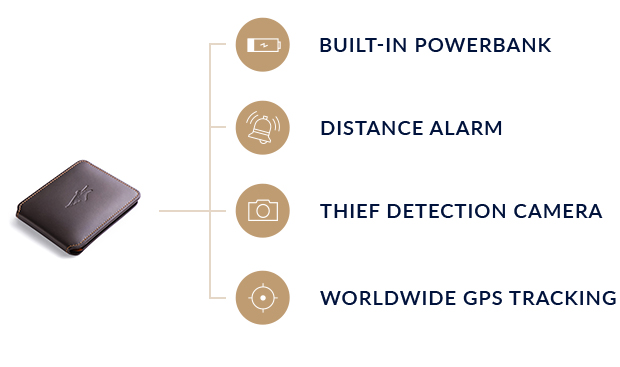 Built-in Powerbank fully charges your smartphone on the go. Works both wirelessly and with a cable. Extremely lightweight and thin.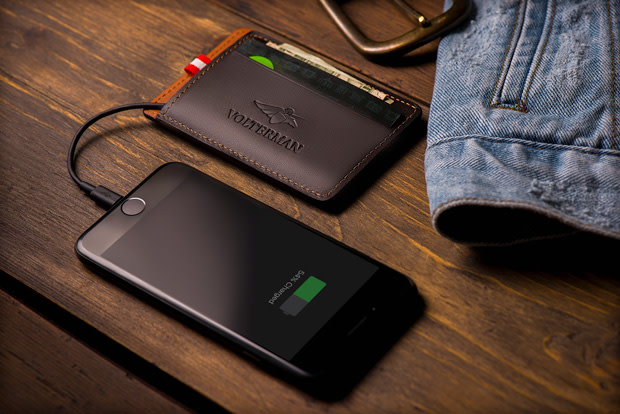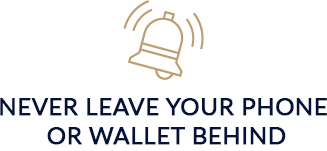 Bluetooth Alarm System doesn't only notify you every time you leave your wallet behind, it sends alarm signals when you leave your phone behind as well!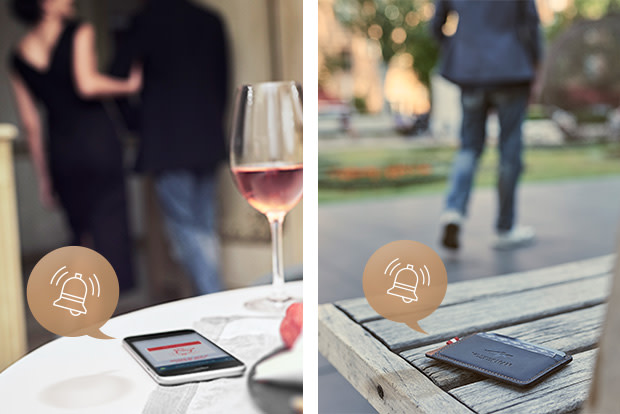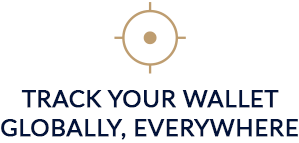 Global GPS system secures you from thieves and loss. From Australia to Alaska, track your wallet wherever you are in real-time.

There's a tiny camera in Volterman. Once your wallet is in lost mode, Volterman's camera pictures anyone who opens it and sends you the pics.
 
From passport to the boarding pass, take everything with you.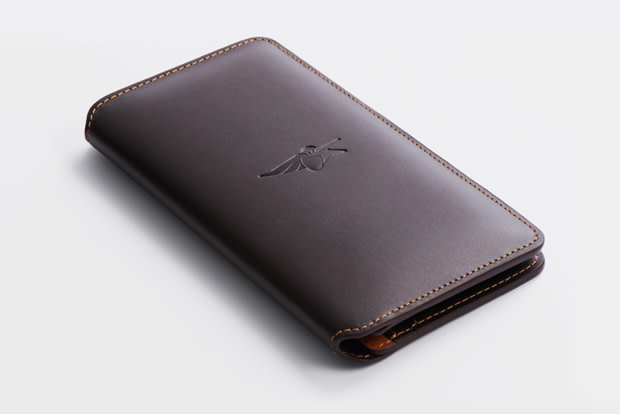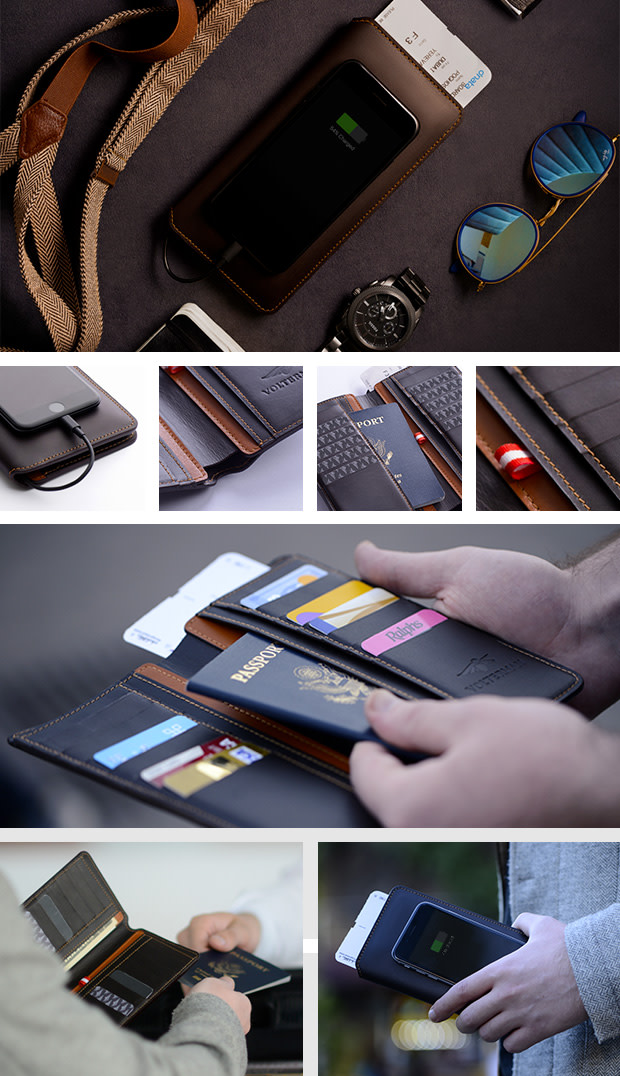 Having lost his wallet several times, our,engineering started to think about developing an easy way to find it. He felt the need even more when his 3-year old daughter hid the wallet behind the stove. He thought that it was lost, and spent more than a month getting the documents inside reissued! 
He started to search the market of smart wallets, but all the smart wallets had only a Bluetooth tracking within 20 meters.
This remains the case today.
All this led to creating the world's most powerful wallet,  with revolutionary features and stunning design.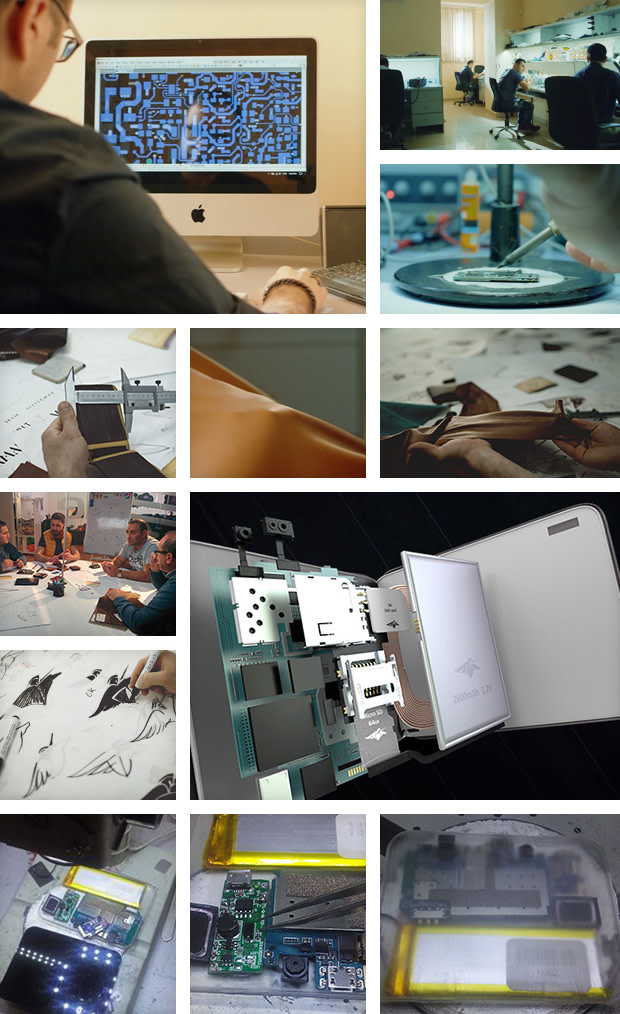 Can I order more than one wallet?
Yes. There is no limitation for the quantity you want to order.
 
What versions of Bluetooth Volterman supports?
Volterman supports versions 4.0 and above.
 
Can I switch off the automatic alerts when the wallet moves out of range?
Yes, you can disable alerts and push notifications from the App.
 
Is it possible for the wallet to explode?
The PCB along with the power bank inside are isolated with a very strong and resistant material (epoxide resin fusion) to keep it safe. The epoxide resin fusion doesn't allow oxygen to get in which makes it impossible for the battery to explode or be destroyed. It's also waterproof and it acts like a cooling system which prevents the battery from heating.
 
How many cards can I fit in the wallet?
It depends on what type of the wallet you choose.
The cardholder has 2 pockets for cards and 1 inner pocket. You can place up to 6 cards in it.
The bifold wallet has 6 pockets for cards and 2 inner pockets.
The Travel wallet has many pockets for cards, 4 separate inner pockets where you can place your passport, boarding tickets, and 1 bigger inner pocket is designed for various documents that one may need while traveling.
 
Can the wallet hold coins?
There is no separate pocket designed for holding coins.
 
How long does it take to charge the battery?
It takes 3-4 hours to fully charge the wallet and 3-5 hours to fully charge a phone depending on a model.
 
How does the wallet battery work?
The wallets have a built-in power bank which can charge your phone through a cable or wirelessly. 10% of the power bank is used for the functionality of the wallet and the power bank of the wallet can be easily recharged from a wall socket or wirelessly too.
 
Will I be notified when the battery is low?
Yes, when there is only 10% of charge left in the power bank, you will receive a notification to recharge your wallet. Besides this, you can track the charge of your wallet anytime from the mobile application.
 
Can I replace the battery?
No, the battery is embedded in the wallet (for your security) and cannot be replaced or removed.
 
Is Volterman waterproof/resistant?
Yes, it's waterproof.
 
Does it have 

an RFID

 protection for my cards?
Yes, it has an RFID protection to keep your cards safe.
What's the size of the wallets?
Travel wallet- 19x9cm
 
Travel wallet - 150 grams
 
How durable is the wallet?
Our team has been working very hard to incorporate not only a great mix of unique features into a slim and elegant wallet, but also make it very comfortable for everyday use. It's very durable as we have isolated the PCB inside with a very strong and resistant material (epoxide resin fusion) to keep it safe.
| | |
| --- | --- |
| SKU | 442AE822DA78 |
| Brand Name | Forfairy |
1) If you don't like the item you bought, please pay the shipping freight and return it to us within 10days,
We will refund money once receive it. Please keep the package won't effect our second sale.
2)Your Positive comments are key to our business success. We kindly ask you could take one second to
leave us positive feedback with an overall Detailed Selling Rating (DSR) of 5. We thank you in advance
for your time and sincerely hope you are satisfied with your purchase and our service. Should you not
be satisfied with your transaction.
3)Please contact us immediately before leaving a Neutral or Negative feedback as we will do our very
best to solve the problem to your satisfaction. Open dispute is not the best way to deal with problem.
Communication is often the key to resolve issues.
---
Share this Product