Vegetable Chopper Cutter Spiralizer 10 in 1 Multi-function Easy Food Slicer Dicer Manual Mandoline Cheese Onion
Regular price
$19.95
Sale price
$29.95
This 9 in 1 Multi-Function Easy Food Chopper offers all the functionality of multiple appliances with changeable stainless steel blades.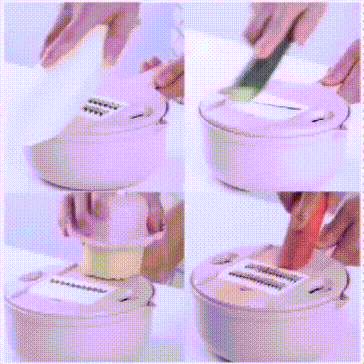 If you are serious about cooking, you should own a Multi-Function Food Chopper. This wonderful kitchen tool will be one of yourfavorite kitchen helpers.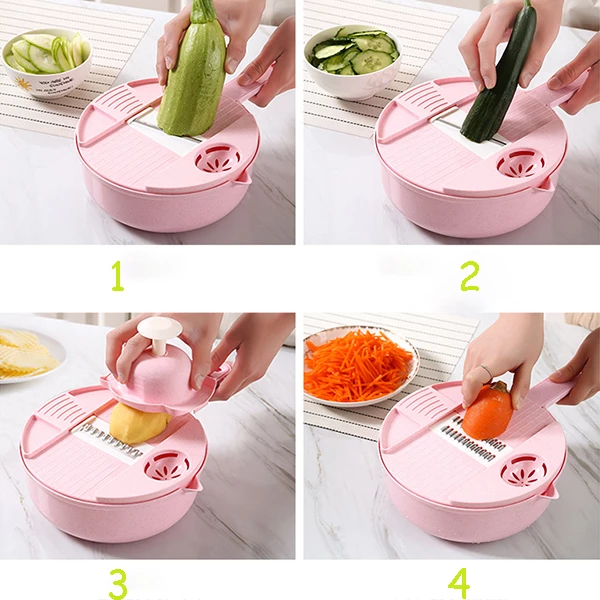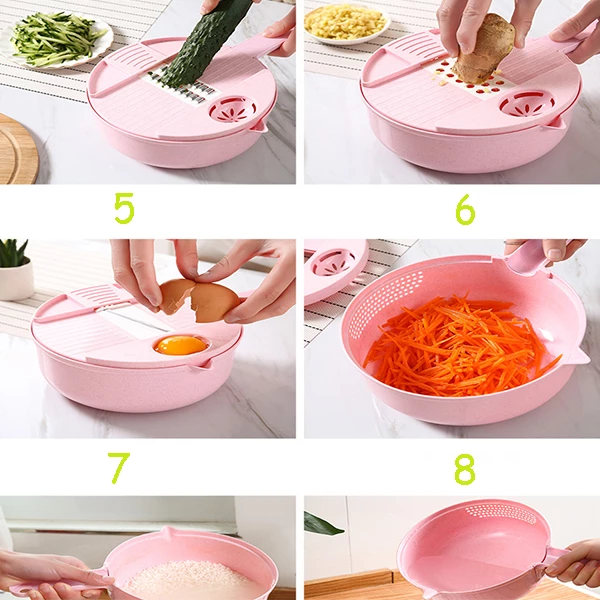 It is designed to cut vegetables conveniently, quickly and safely. Its multiple functions include Juicing, storage, draining, thick grater, thin grater, flower slice, slice, grinding and egg separating. The changeable blades can cut through all kind of vegetable and fruits, can grate cheese and even create paste-like vegetables or mash potatoes. With this 9 IN 1 Multi-Function Easy Food Chopper, you can save 70% on prep time and you can say goodbye to watery eyes when slicing onions.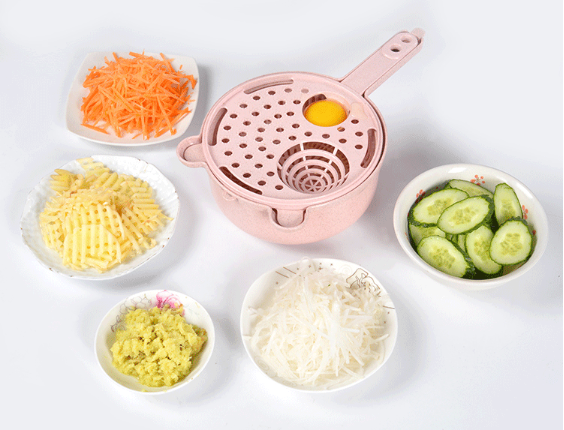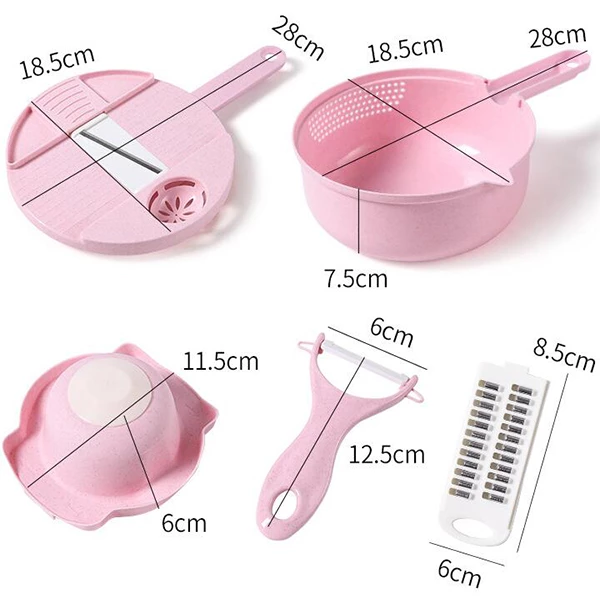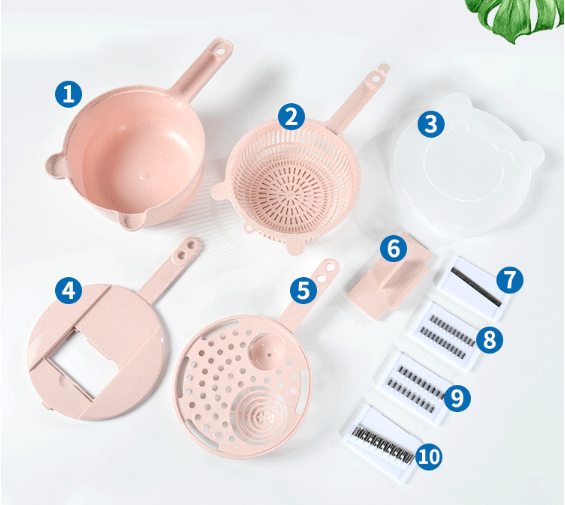 With this slicer, you can create paper thin slices of vegetables that make for a very quick and elegant salad, can turn cabbage into thinly sliced slaw for fish tacos.
FEATURES:
·         Professional Consistency
Master clean, uniform cuts with the high-quality machine designed for durability.
·         Multipurpose
Manual food slicer & processor is dicer, blender, grater, separate yolks & shredder; Great for vegetables, garlic, cheese, onions and more.
·         Manual Design for Safety
Controlled operation minimizes risk vs. electric models; Includes food guard, pull style chopping handle & easy grip materials.
·         Safety Use
The bottom of the food container is designed as anti-slip surface, to make sure it can be fixed stably on your countertop, and comfortable hand guards that securely gripped foods and keep your fingers away from blades.
SPECIFICATIONS:
·         Weight: 0.5 kg
·         Size: 19 x 9.5 x 29 cm
·         Material: Stainless steel + PP + Wheat straw
PACKAGE INCLUDES:
·         1 x Slicer
·         1 x 3MM shred
·         1 x 4MM shred
·         1 x Corrugated slicer
·         1 x Grinding machine
·         1 x Egg white separator
·         1 x Cutting board
·         1 x Water filter basket
·         1 x Hand guard
·         1 x Container

---
Share this Product
---
More from this collection